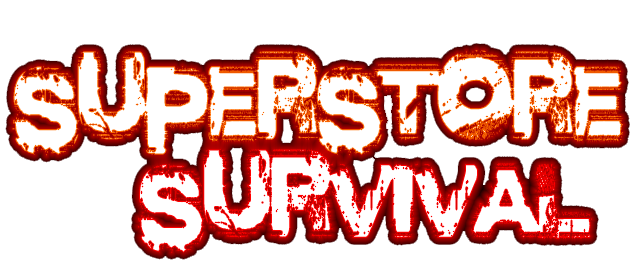 Superstore Survival
A downloadable game for Windows
You've Been Working At The Same Dead End Job For Far Too Long
Online shopping is taking over and budget cuts have really taken a toll on the store. The lighting sucks, the shelves are barely stocked, and everybody's constantly pissed off. It seems no matter what you do it ends with you being yelled at by someone. What's the point? All you can do is try to survive your shift without having to do any work.
Collect random items you find. Craft new unique items to fend off customers and management. Use your environment to hide. You'll have to be quick and vigilant if you want to survive your shift.
How To Survive
Mouse - Camera Movement
Left Click - Select Menu Buttons, Drag Inventory Items
W,A,S,D - Player Movement
E - Pick Up Items
Space - Open Regular Inventory
C - Open Crafted Inventory
Left Shift - Sprint/Open Crafting Menu (while Inventory is open)
Use your inventory to stock up on items, but choose carefully. You can only carry so much at a time. Use items by dragging them out of your inventory and onto the upper half of the screen. Delete items by dragging them to the lower half of the screen.
Credits
Creative Director
Game Designer
Level Designer
Zach Ridings
Dorian Green
Mark Watson
Narrative Designer
Josh Ruble
Aaron Salmonowicz
Programmer
Josh Ruble
Zach Ridings
3D Artist
Mark Watson
Danny Hook
Zach Ridings
2D Artist
Josh Ruble
Garret Slosson
Composer
Justin Bryant
Audio Engineer
Aaron Salmonowicz
Voice Actor
Aaron Salmonowicz
Susan Trupiano
Carolyn Schmaltz
Producer
Matt Burton
James Macanufo
Josh Ruble
This game began as a student project made for Webster University's GAME 4600 Production class and is still in active development.
Install instructions
Unzip the .zip file in a place of your choosing. After it's unpacked, double click on the .exe inside the folder and do your best to survive your shift.
Download
Download
Superstore Survival Test Build.zip
373 MB